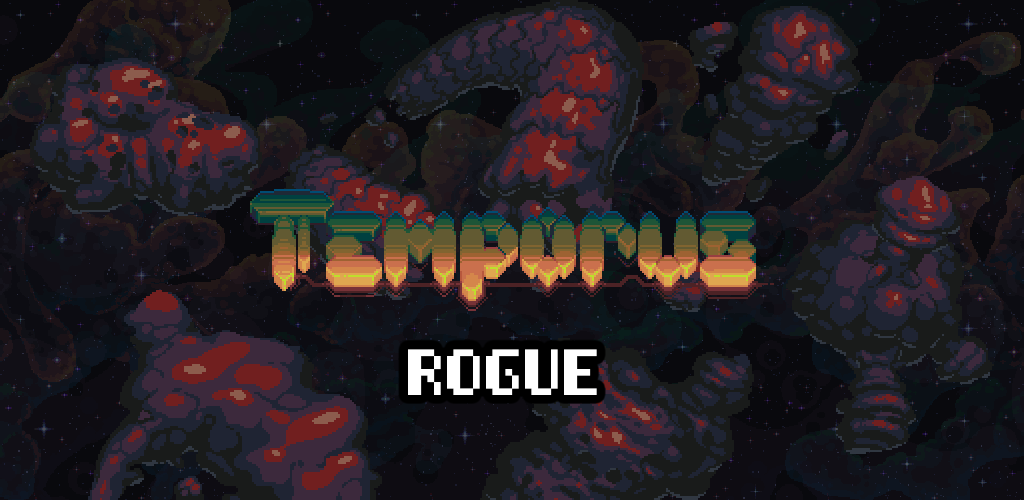 Temporus: Rogue
A downloadable game for Windows, macOS, Linux, and Android
Temporus: Rogue
Explore space and search ancient ruins. Find artifacts and collect the data before being overrun by the local inhabitants.
About
Temporus Rogue is a rogue like sci-fi adventure. It was originally created as a test of some code but was reused for the #7DRL game jam. All new art was created along with new audio. Most of the internal code was gutted except for some basic movement.
The new art can be found here, made by Pete (@scutanddestroy)
The Team
How to play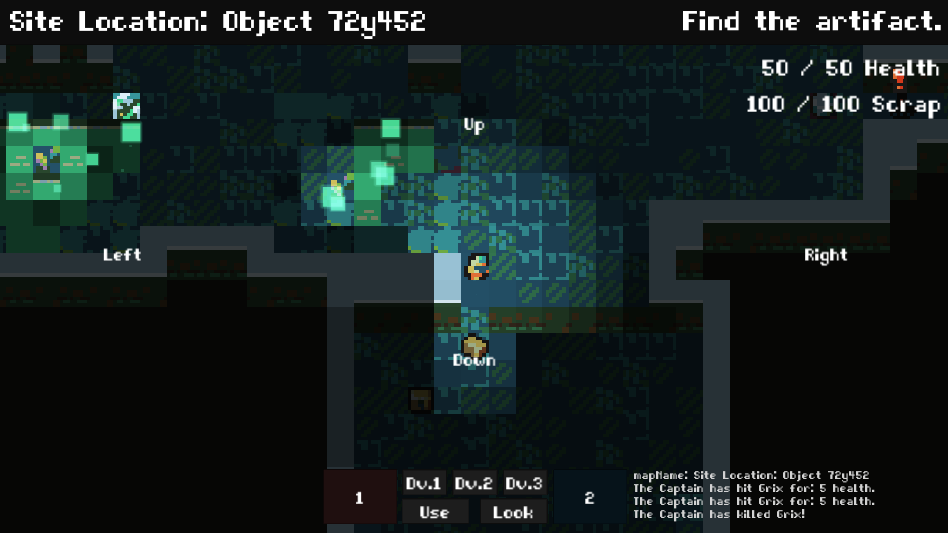 The UI
The screen is broken up into 2 major areas. The HUD at the top and the controls at the bottom.

HUD
The HUD has the location on the left and your current goal on the right. You health and building materials are on the screen as well. SCRAP is used to build DRONES. You can find more scrap by killing creatures and robots.

Commands
The Controls allow you to interact with the world.

Movement is controlled by touching the screen in the direction you want to go.
The DV system allows for the construction of utilities.
Dv.1 is a Flying drone that will pepper all enemies in a small area with light dmg. It is not very strong.
Dv.2 is a heavy tank drone that fires strong weapons alone the XY axis only.
Dv.3 is a non-combat barrier
Using the look command will give you information about where you are standing and if anything interesting is near you.
Combat is simple. Using the 1 and 2 buttons will set up for an attack. Hit the button, then a DIRECTION you want to attack in. 1 is a melee strike near you. 2 is a long range single line attack.

Data Terminal
Some objects can be touched to interact with. This computer terminal will let you know it can be used, but some objects don't. Look for something unusual.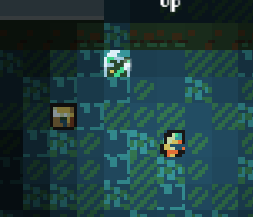 Stasis Block
There are some creatures which are locked in a stasis field. At the moment you can either destroy them or find a way to free them.

Versions
V1.2 (3/11/18)
Fixed broken event counter
Added new audio
Deletes saved games on start (will change this eventually)
V1.1 (3/11/18)
Fixed broken computer terminal
V1.0 (3/11/18)
All new art
New sound
All new enemies
New AI
New cave generation
New ship
New events
V0.9 (3/5/17)
Old tileset
No goals
Basic combat
Basic endless caves
Basic Inventory
Todo/Defects
Save Feature is broken
Performance issues with final event
Tyops
Add better AI
You can lock yourself in with barriers
AI can be dumb
Add inventory and bonus
Add a level up system
Add random loot
Add new maps, open world? ships?
Download
Click download now to get access to the following files:
firebelly-studios-salvage-outback-default-windows-desktop-32-bit-7.zip
22 MB
firebelly-studios-salvage-outback-default-mac-desktop-32-bit-6.zip
26 MB
firebelly-studios-salvage-outback-default-android-27.apk
32 MB
firebelly-studios-salvage-outback-default-linux-desktop-32-bit-6.zip
27 MB